What is an 'Expansion Trainer'?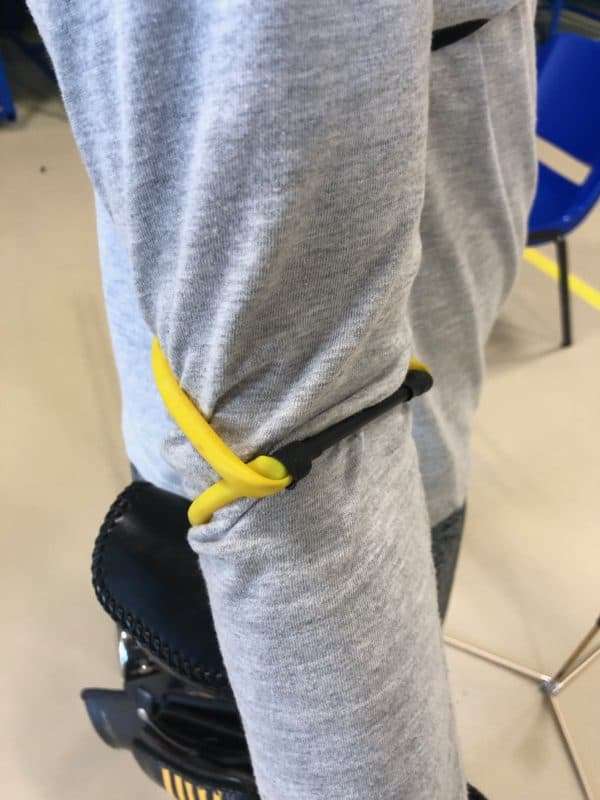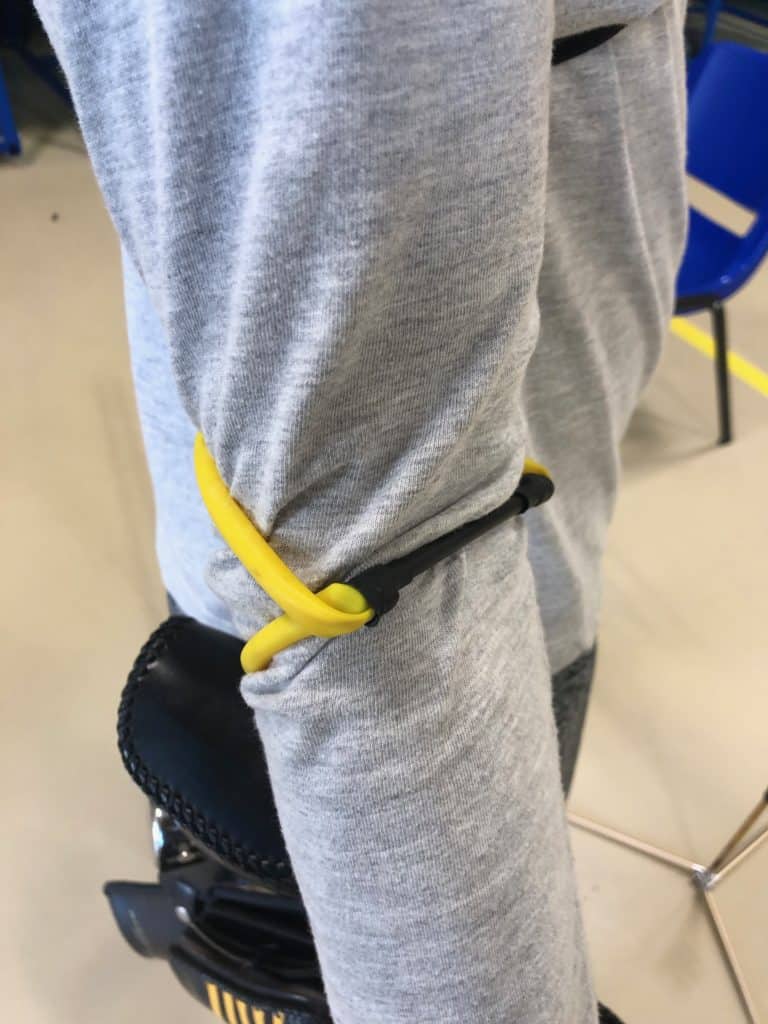 An 'expansion trainer' is the name we give to the simple device pictured in Fig. 1. It's made from a thin rigid part which goes into the inside of the elbow joint. This is held in place by two pieces of elastic. In this example the central part is made from a piece of a broken arrow and the elastic is from a piece of yellow Theraband.
You may have seen this device already in our Arrow In Elbow Drill. As this drill describes, it gives you great feedback during your draw and expansion and allows you to feel the correct direction of movement more clearly. As you expand you should focus on the feeling of squeezing the arrow.
This device is something that almost every young Korean archer uses when they begin their career. You often see groups of school kids using them all together. This is because it is a great training aid. Use it in your training, especially to work on your expansion.
Now we'll show you how to make an Expansion Trainer that you can use in your own training.